Australian Pink Diamonds
Featuring rare pink diamonds from the now closed Argyle Diamond Mine in Western Australia.
These pink diamonds are truly unique and will become an heirloom for future generations or as an investment you can wear. Jewels of the Kimberley also have an amazing collection of loose pink diamonds available for viewing by private appointment.
Engagement Rings
A promise of forever
Your engagement ring is amongst the most important purchases you'll make in your lifetime. It represents your passion, your commitment, your personalities and most of all, your eternal love.
Shop
Kimberley Diamonds
Inspired by the beauty of our home
Experience the power of imagination with Jewel of the Kimberley's extraordinary range of diamond rings. An abundance of colours direct from the grounds of our sparse and untamed land.
Shop
Pink Diamonds
Rare and beautiful
Our pink diamonds originate from Argyle Diamond Mine, once located in northern Western Australia. The mine, now closed was the world's largest source of pink diamonds, boasting 95% of the world's supply.
Shop
Eclipse Collection
Remember the moment you watched the 2023 Total Solar Eclipse with this one of a kind, Solar Eclipse Collection from Jewels of the Kimberley.
Meet Jodi Penfold
Designer, Master Jeweller, Setter, Gemmologist, Creative Director
Each unique piece is designed and hand made by Jodi in our Broome studio.
About Us
"Inspiration for a piece can come from anything; it can be as simple as seeing a shape of nature and transforming it into a unique design, or as difficult as waking in the middle of the night and attempting to draw images from a dream before they vanish.
My dream is to continue to design and make jewellery that is: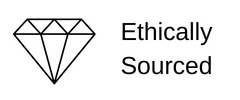 Jewels of the Kimberley VIP
New collections are released to our VIP customers, sign up to never miss out